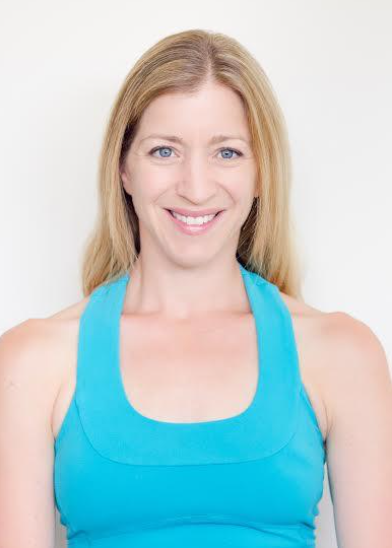 What is your current position?
Private practice physiotherapist at: Lisa Yates – Continence & Women's health Physiotherapy
What led you into women's health physio?
Even as an undergraduate physiotherapy student I was really interested in Women's health and Obstetrics. In 1998 I did an elective placement at the Royal Women's hospital in Melbourne – which I absolutely loved. I was so taken with it that I even considered transferring to Medicine to become an Obstetrician. I really enjoyed spending time on the labour ward and even did my independent study on ante-natal perineal massage to prevent trauma during labour. I think all the other students thought I was a little crazy as most of them were interested in sports and spinal. Like most new-graduates I did all the usual acute rotations working in ICU, acute neuro, cardiac, respiratory, oncology, and emergency…But eventually ended up at the Mercy Hospital for Women and from there moved to the UK for a few years. It was during my time in North Staffordshire working in a large teaching hospital that I really cemented my passion for women's health and pelvic floor physiotherapy.
What do you enjoy the most about it?
I love educating women (& men!) about their amazing bodies and empowering them to be the best they can be. Ultimately I find it really rewarding being able to share often simple advice that can make such a huge difference to health and well-being.
Do you have a specific area of specialty or interest within women's health?
Probably the post-partum period. As a Mother of three young children I love being able to nurture and support women through this transformational time in their lives. There is so much going on mentally and physically and it's such a privilege to be able to help women with this journey. As a physio and a qualified personal trainer I'm also a huge advocate for safe return to exercise post-pregnancy. Oh and I also love working with pelvic floor pain and dyspareunia.
Describe an average 'day at the office'
How long have you got?!...It begins about 5am when my 18 month old son Joseph wakes me wanting cuddles and milk…From there it's the business of getting two girls ready for school, showering and getting dressed – all the while juggling a busy toddler. The girls are out the door around 8.30 am, when I welcome my wonderful Nanny who comes to care for Joe. I'm in the car by about 8.45 am and usually arrive just in time for a 9am patient. This doesn't give me long to transition from "Mummy" to "professional" and I'm always grateful when I don't have banana smeared on my dress! From there its patients, patients, patients. My work load is varied, but predominately female pelvic floor based, with some obstetrics and also men (often post-prostatectomy). I also see a few complex personal training clients, such as women with pelvic organ prolapse needing more specific exercise modification. I'm pretty busy and commonly see patients back to back until home time (I usually gulp down a green smoothie or some sushi in-between patients). Then it's back home to take the girls to swimming lessons, followed by the dinner and bed-time routine.
Name an area of research you would like to see done in women's/men's/pelvic floor health?
Just one area?! Oh that's tricky. I'd really love to know (for certain) the long-term impact of appropriate post-partum advice (covering pelvic floor exercise, abdominal rehabilitation and safe return to exercise). i.e.: Does educating women in this period correlate with a decreased incidence of incontinence and prolapse later in life? I co-produced an education and exercise DVD: The Core & The Floor a few years ago and I'd really like to know if it really helps in the long run. Unfortunately in New Zealand there has been a worrying trend of forgoing post-natal pelvic floor education.
What is one thing you would like to say to someone who is considering taking that step and making an appointment with their local women's health physiotherapist
Just do it! Don't put it off any longer. You'll never regret making such an important investment in your own health and well-being. So many of my patients tell me that they wish they had made this step sooner.
What is an aspect of women's/men's health that gives you job satisfaction
Helping patients to achieve their goals. Whether it be helping them become dry or assisting women to enjoy pain-free sex, it's a real privilege and so rewarding.
A FEW FUN QUESTIONS SO WE CAN GET TO KNOW YOU BETTER
Cats or Dogs? Dogs, dogs, DOGS!
Beach or Bush? Can't I have both?!....Here in beautiful Taranaki ( on the east coast of the North Island NZ) I regularly get to have both in the same day....just not usually on my work days!
Coffee or Tea? Coffee hands down
Full cream or skim? Skim
Fruit or veg? I love both, but I guess I'd have to say fruit.
Home cooked or Restaurant? Hmmmmm, it really depends who is cooking, but as a busy Mum who almost never gets to go out, think I'l have to say restaurant.
Camping or 5 star? Another tricky one! While I'm a big "outdoors" girl and have recently taken up tramping, camping often means interrupted nights and I've had more than my share of those over the years. So, at the moment I think I'll have to say 5 star….Can you book me in please?!
Your name and qualifications
Lisa Yates Bachelor of Physiotherapy, La Trobe Uni, Melbourne, 1999.
Elite qualified personal trainer.
Lisa is also the creater of The Core and the Floor DVD , an excellent resource for post pregnancy education and exercise
You can see more about her on her website www.filifit.com
and at Lisa Yates continence and women's health physiotherapy